The Sewell Service Drive - State of the Art
Cutting Edge Technology at Your Service
When you come in to pick up your car from service, we start retrieving it before you have even switched off the engine of your loan vehicle. As you pull in, an RFID reader on your loan car pings everyone on your service team. Service advisor, valet, cashier, even the salesperson who originally sold you your car - they all instantly receive a text letting them know you have arrived. Technologies like these help us return vehicles faster and make a more positive experience for you.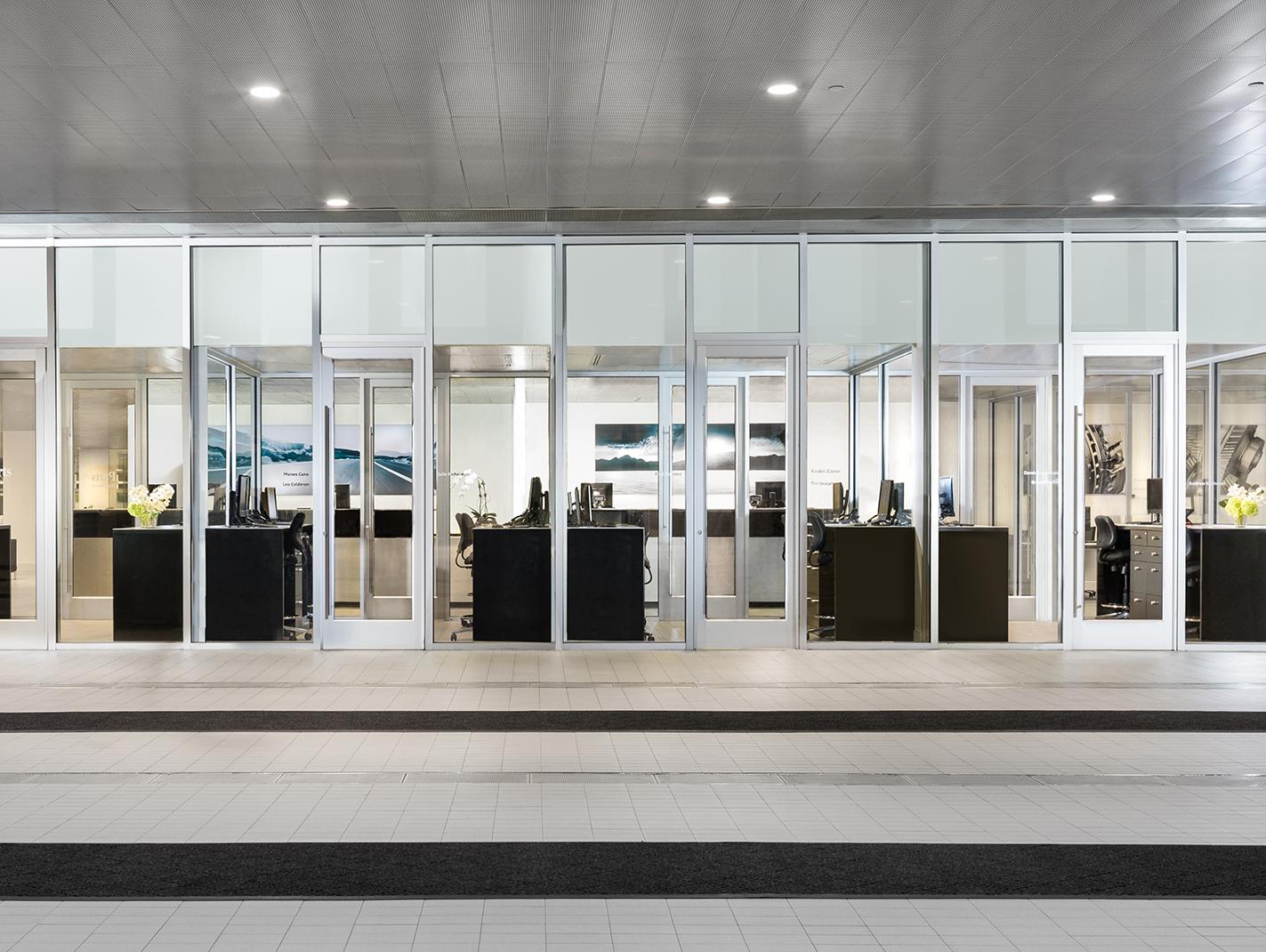 A Big Shop of Small Shops
We will let you in on a little secret. Our great, big service department operates with the deftness of a small, efficient team because it is small, efficient teams. We split the department into smaller "shops," each under a group leader. This structure makes for smoother communication, fewer mistakes, and faster service.

Connect While You Wait
Enjoy complimentary Wi-Fi in our customer waiting areas and get a little work done. Catch up on your reading or your must-see TV show. Even play a game if you like. Having your vehicle serviced could be one of the most pleasant times of the whole week.
A Case Study in Efficiency
Every good service technician we have ever met hates walking back and forth to the parts department. Working on cars is what they are paid for, not fetching parts. That is why we have refined the way the service and parts departments interact. Commonly used parts are stocked right in the service area - sometimes right in the technician's station. For parts that are not right at hand, technicians use an electronic ordering system, and in moments, the parts department delivers the parts directly to the technician. Bada bing.
You May Also Be Interested...